Rob B, Tim, Richard S., and Richard M. had very successful 2 days at the US Rowing Master Sprints Southeast:
Tim and Richard M. won the Masters E category 2x in their fastest time ever
won the Masters E Category 4x (beating both Catawba boats- hope to repeat that at the HOOCH)
came in second in the Open 4x (only beaten by 4 College of Charleston students rowing as Atlanta Juniors)
Richard M. came in 3rd in the category D-E Men's 1x final (Tim qualifuied for the Final as second in his Heat, but took a swim with the alligators right at the start of the Final - allegedly because of the seaweed prevalent on the course)
Richard M came in 3d in the Open Mens 1x, Tim came in 4th.
CHaOS is listed in the middle of the club points ranking. If they had awarded an efficiency trophy (as they now do at the Nationals), CHaOS whould have most likely won it. What other club did medal in every event they entered?
Congratulations!!!!!!!!!!!!!!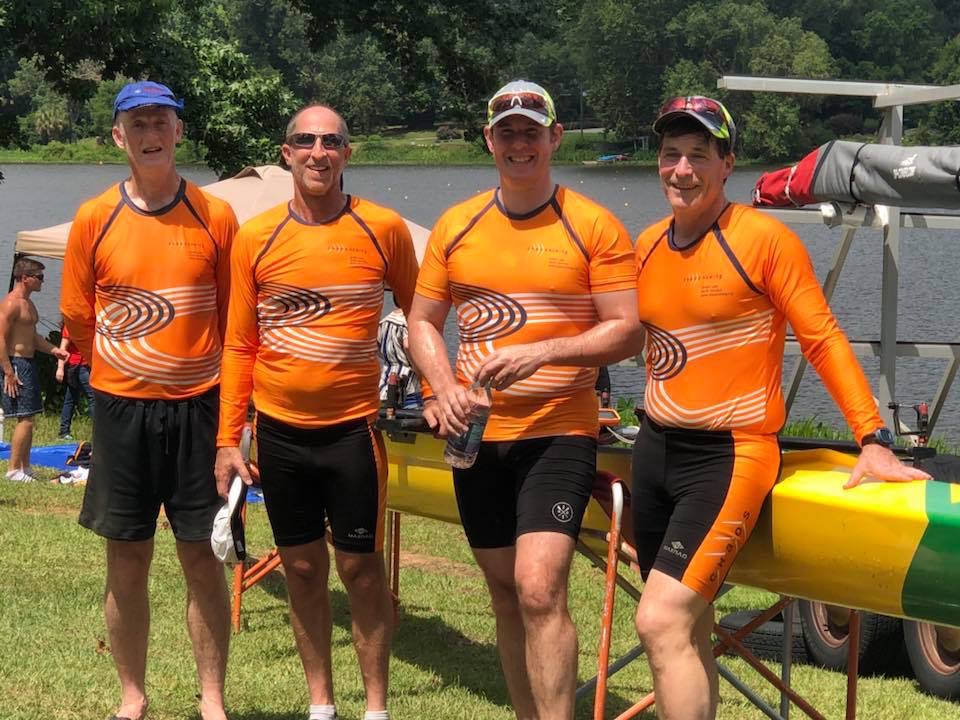 Next: Diamond States Sprints in Middletown - then off to the FISA World Masters in Sarasota.